NEED HELP? to find resources.
June 13, 2017
Wow! We can't believe how fun Believe was! Okay…sorry for the lame joke but we're still exhausted after that incredible kick-off party at LinkedIn.
We're feeling tired from all the laughs, but we're also feeling rejuvenated from listening to the interview between NBC Bay Area Anchor Rob Mayeda and Dr. Monica Sharma, and reflecting on the impact of our volunteers throughout the Bay Area. The energy and excitement in the room was inspiring – and we can't wait to use all that energy to fuel even more work!
Did you see our new Facebook album? Lots of gems from the night. We were also thrilled to have a short clip on the NBC Bay Area news, watch below!
Thank you to everyone who was able to attend (despite the Warriors game!). If you missed out, don't worry – we'd like to invite you to Achieve, an exciting volunteer opportunity through our partnership with NBC Bay Area and Family Giving Tree. On July 29th in a carnival setting in Sunnyvale, we'll spend the day packing backpacks with school supplies for hundreds of students.
In true United Way fashion, we'll make sure it's fun: in addition to packing the backpacks, there will also be food trucks and carnival games! What better way to spend time with your family than doing good together while having fun? Students from our SparkPoint Centers, local schools, and select Boys and Girls Clubs will receive these backpacks stuffed with pencils, notebooks and pens — just in time to start the new school year.
Thank you for showing your support of United Way, and of the development of our youth, in so many different ways. We appreciate you!
Related Posts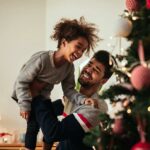 A SEASON OF HOPE AMID CHALLENGING TIMES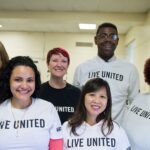 VITA Advocates to the Rescue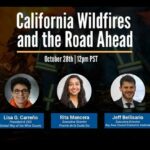 WEBINAR REPLAY: CALIFORNIA WILDFIRES AND THE ROAD AHEAD