NEED HELP? to find resources.
September 21, 2018
OCTOBER 5 / 10:30am – 1:30pm
Join us for a day of networking and skills training!
Ernst & Young volunteers are partnering with United Way Bay Area (UWBA) to host a job-skills training event for local Bay Area job seekers.
Two Locations:
San Jose, CA / Evergreen Valley College (Library-Education Tech Center / RSVP BY 10/3 
San Bruno, CA / Skyline College (Building 6 Fireside Dining Room) / RSVP BY 10/3
The event will feature the following sessions:
Resume Building: Need help crafting a stellar resume? Bring it in and get advice from experienced corporate professionals. You'll walk away with a solid resume that stands out.
Career Exploration: Still figuring out what career to pursue? Get a consultation from corporate professionals who are at varying stages of their career journeys. Get a chance to explore careers in finance, accounting, engineering and more.
Mock Interviewing: Have an interview scheduled? Practice with professionals who have experience on hiring panels. You'll build confidence responding to a variety of questions. If you have plans to apply for jobs in the near future, don't miss this chance to practice your interviewing skills.
CalFresh Screening: Use an online portal to be prescreened for CalFresh public benefits. SparkPoint staff will be available to support with the screening tool.
Event details:
Please bring a copy of your updated resume.
Lunch will be provided.
There is a free shuttle from the BART San Bruno station to the Skyline campus.

RSVP TODAY:
San Jose, CA / Evergreen Valley College (Library-Education Tech Center / RSVP BY 10/3
San Bruno, CA / Skyline College (Building 6 Fireside Dining Room) / RSVP BY 10/3
Related Posts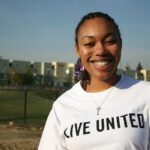 Volunteering in the Time of COVID-19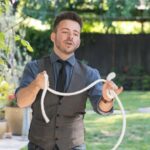 Something Magical is Brewing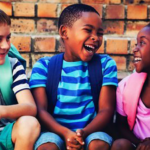 JOIN UNITED WAY BAY AREA'S 2021 BACK-TO-SCHOOL DRIVE