NEED HELP? to find resources.
3 Ways to Fix the Tax Code
November 10, 2017
With Congress moving full speed ahead on tax reform before the year's end, we have a once in a generation opportunity to improve the nation's tax code. The United Way network is advocating for three key principles in comprehensive tax reform:
Charitable Deduction: Expand to all tax filers whether they itemize or take the standard deduction.
Earned Income Tax Credit: Lower the age requirement to 21 and increase the maximum credit for childless workers (including non-custodial parents) to $1,000. Learn more on EITC here. 
Child Tax Credit: Increase the refundability of the CTC for the very low-income.
Spotlight on Charitable Giving
For 100 years, the charitable deduction has been a major driving force for good by incentivizing philanthropic giving. Currently, tax filers only receive the charitable deduction if they itemize their taxes. Both the House and Senate tax reform plans would double the standard deduction, with the effect that most tax filers who itemize will instead opt to take the larger standard deduction. This may inadvertently reduce the tax incentive to make charitable contributions. According to a study by Independent Sector only 5% of tax filers are expected to itemize under this scenario. This could result in nearly $13.1 billion less in charitable giving each year.
In supporting a common-sense tax code, United Way is working to ensure the charitable deduction is available to all tax filers irrespective of their income bracket or giving level. Making the charitable deduction available to everyone would incentivize giving and provide tax relief to low and middle-income earners. We know that tax incentives are not the primary reason people open their hearts and wallets, but the overwhelming evidence is that people give more because of the deduction. Expanding this powerful incentive to support the charitable sector's ability to serve individuals and families in need is something we can all agree on.
Join us to strengthen our nation's commitment to charitable giving and support community led solutions that benefit us all. With the Senate having just unveiled their tax reform plan, we encourage you to contact Senators Dianne Feinstein and Kamala Harris and urge them to 1) expand the charitable deduction, 2) strengthen the Earned Income Tax Credit, and 3) increase the Child Tax Credit as outlined above. 
To email Senator Feinstein click here. To email Senator Harris click here.
Related Posts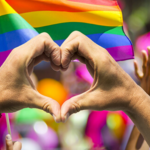 Bay Area Pride Celebration and Volunteer Opportunity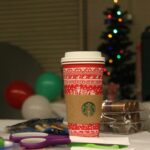 It's Winter Wonderland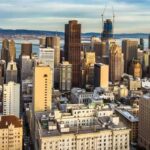 NEW UNITED WAY BAY AREA GRANTS TO LOCAL NONPROFITS WORKING ON CENSUS 2020 BRING TOTAL TO $1.5 MILLION