NEED HELP? to find resources.
March 19, 2018
As a partner in the Mayor's Youth Jobs+ initiative, we aim to meet youth where they're at – whether that means ready for a job or ready to connect with re-entry programs or other support services. Many youth want jobs but some lack the resources to adequately prepare for one. The Mayor's Youth Jobs+ Resource Fair aims to fill this gap.
This year's 7th annual Resource Fair brought together 295 Bay Area youth attendees, 150 volunteers, and resulted in 28 conditional job offers. Companies like Starbucks and San Francisco International Airport (SFO) were in attendance, affordable housing workshops were led by Mission Economic Development Agency, and resume tips were provided by our dedicated volunteers.
At the closing rally, our youth speaker Emma graced the stage to share her own heartfelt story. "[Mayor's Youth Jobs+] has given me experience, connections, and most important, confidence to pursue my wild, sky-high dreams, and future employment opportunities."
We'd like to thank everyone who participated in the fair —youth, partners, employers, and community-based organizations. It would not have been such a success without your participation.
We are sincerely grateful to be part of such a major community initiative that is dedicated to providing Bay Area youth with access to job training and career possibilities.
Thanks NBC Bay Area & Telemundo!
UWBA is grateful for NBC Bay Area and Telemundo for supporting our youth outreach efforts and helping amplify the great work that was achieved from this year's event through our partnership.
Related Posts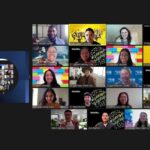 DELOITTE PARTNERS WITH UWBA TO ENGAGE YOUTH IN DESIGN-THINKING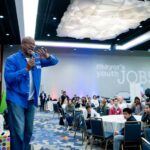 Disrupting Bay Area Poverty Daily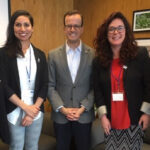 Advocating For An Equal Chance For All