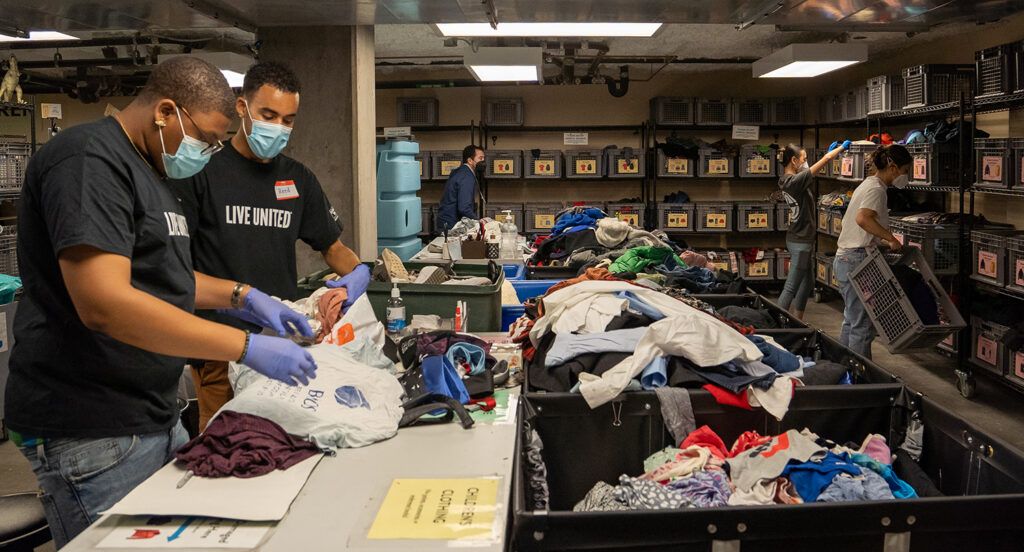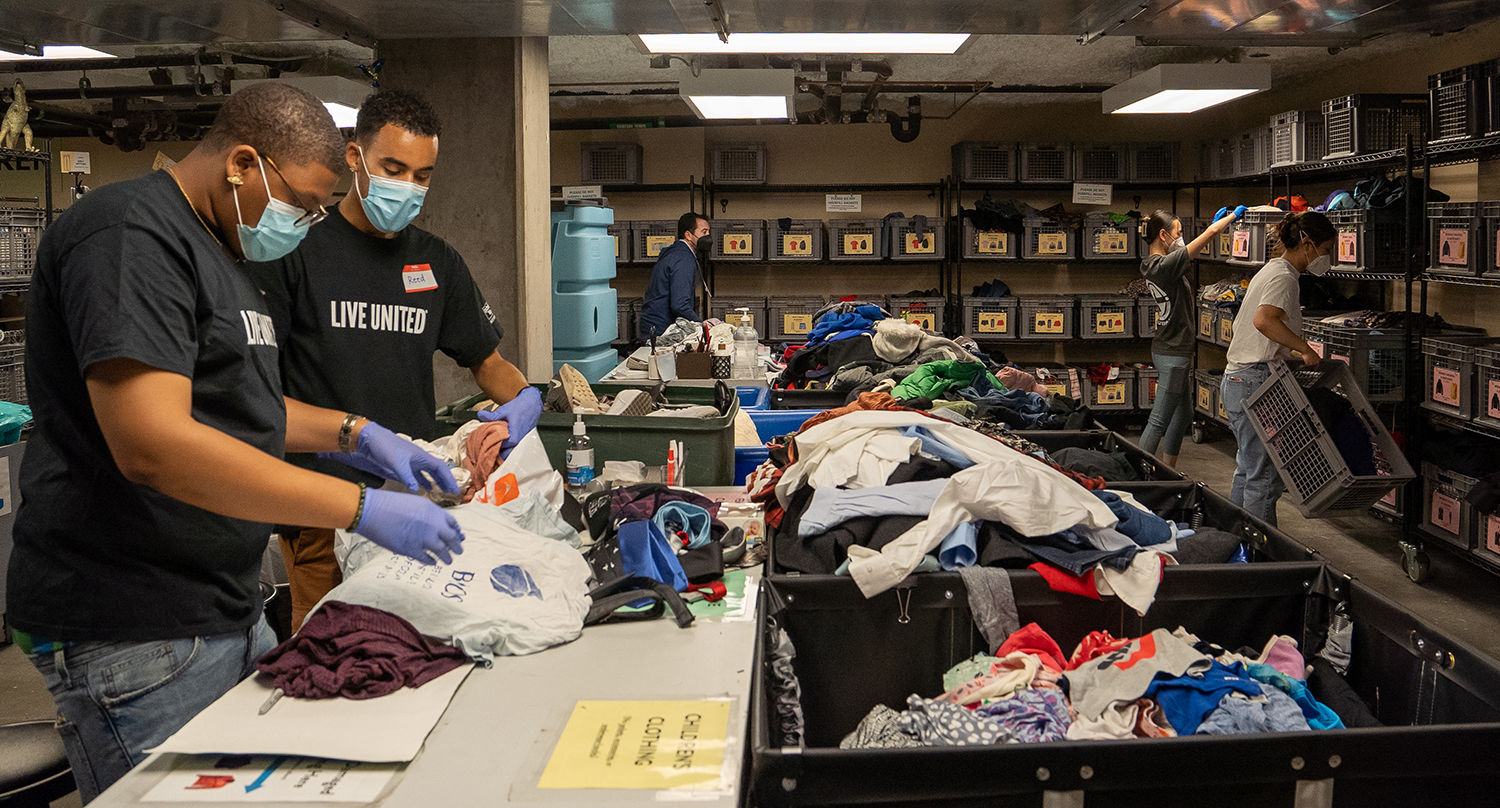 3 Key Takeaways from UWBA's Week-of-Caring
United Way Bay Area (UWBA) has always recognized the gap between community needs and access to resources. In fact, one of its foundational efforts over the past 100 years of service has been building a strong base of volunteers, ready, willing, and able to stand in that gap. In June, UWBA held its annual Week of Caring event, mobilizing hundreds of volunteers, and working with our partner organizations, from across the Bay Area to provide direct assistance to communities in need. Keeping COVID-19 precautions at the forefront of our efforts, we focused volunteer efforts on one project at a time, to maintain the health and safety of all involved.
Running June 10 –15th, this year's Week of Caring kicked off with our Youth Career Expo, included a Walk-A-Thon, free clothing programs and culminated in food bank support. Here are the highlights!
CAREER PATHWAYS FOR STUDENTS
Week of Caring started with our OnTrackYouth CareerExpo, welcoming Bay Area youth and partner organizations to San Jose City College where they were able to meet, discuss career opportunities and discover pathways to success that may not have previously been considered or accessible. Students were able to speak directly to representatives from companies like Bank of America and organizations like the San Jose Fire Department to get excellent advice on topics ranging from education and career goals to financial literacy.
But it wasn't all business. Youth in attendance were treated to food truck catered lunches, opportunities to mingle and get to know each other, and chances to win raffled-off prizes.
Catch our OnTrack Recap and video for a more in-depth look!
DIGNITY IS FREE 
Living in the Bay Area means being acutely aware of the climate and thus the need for adequate clothing. For those experiencing homelessness and/or impacted by poverty, sourcing quality clothing is a particular challenge. St. Anthony's of San Francisco runs "the largest free clothing program" in the city, providing clothing for the entire family, for all occasions, free of cost.
Volunteers were able to help sort, organize, and arrange clothing in the boutique style store, making sure only clean, quality clothing was made available for customers to choose as they shop based on their individual and family needs and personal preferences.
"Our program is guided by St. Anthony's Franciscan values, calling us to recognize the inherent dignity of all humans." –St. Anthony's of San Francisco
ENDING POVERTY IS FIGHTING HUNGER 
Because the fight to end poverty also means addressing food insecurity, our volunteers mobilized at the SF-Marin Food Bank (SFM) in San Rafael. SFM believes "hunger does not affect us all equally," and requires a multi-faceted approach to ending it. Volunteers helped package and load bags of fresh groceries to be delivered directly to seniors and older adults who have had to continue to stay indoors for their own health and safety, as COVID-19 continues to make tasks like grocery shopping riskier for some.
Capping our Week of Caring, our volunteers went to the Alameda Food Bank. Cindy Houts, Executive Director, says "At the height of the pandemic, we were the largest food distribution sites for all of Alameda County."Today, they continue to serve 3x more families than prior to the pandemic.
What makes the AFB unique is that it is purposefully set up to look, feel and function as a grocery store rather than a food bank. AFB says one of its goals in using this approach is to reduce the stigma around food assistance. The larger goal is to return the power and autonomy back to the community by allowing them to 'shop' for their own goods and ensuring clients get the food that works best for them, thereby producing less food waste.
Our volunteers served in the community Market, making sure the appearance of the store was maintained, keeping the isles clear and the shelves stocked, and assisting shoppers as needed to create a positive grocery shopping experience.
If you have ever considered volunteering your time and talents, you don't have to wait for Week of Caring to do so. There is no better time to sign up! with UWBA and get involved. We work with our nonprofit partner organizations to address immediate needs for extra hands and hearts –you can stand in that gap.