NEED HELP? to find resources.
Tax season results are here!
August 6, 2018
United Way Bay Area's Earn It! Keep It! Save It! Program is part of a national effort to provide free tax preparation to working families and individuals by training volunteers to prepare tax returns and identify critical tax credits that many filers do not know they qualify for. Our coalition is large and diverse; spanning eight Bay Area counties, community organizations, schools, churches, credit unions, and colleges collaborating to bring millions of dollars back to Bay Area communities. In 2018, our coalition:
Prepared 78,014 tax returns, saving clients more than $19 million in preparation fees

Brought back $81.8 million in refunds for Bay Area clients, 80% of which is spent locally and reinvested in our communities and neighborhoods

Engaged 2,702 volunteers (that speak 26 languages combined!) including high school aged students, engineers, nurses, school teachers, retired Seniors, and former clients

Secured $22.7 million in Federal Earned Income Tax Credit (or EITC), long cited as one of the most important programs that helps lift families and individuals out of poverty
Thank you to all of our partners for helping make this program a reality, to our volunteers for stepping up to provide a critical free service in their communities, and to our clients for continuing to return and trust us with their tax returns.
Still need help filing your taxes? Check out our list of sites that provide free tax help all year: http://earnitkeepitsaveit.org/site-lists/.
You don't need tax expertise to get involved! Learn more about volunteering here: http://earnitkeepitsaveit.org/volunteer/.
Related Posts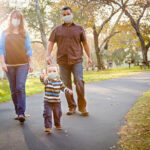 UNITED WAY BAY AREA COVID-19 COMMUNITY RELIEF FUND DISTRIBUTES $4.3 MILLION, MORE SUPPORT NEEDED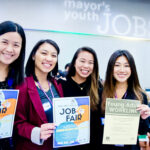 More Than a Job Fair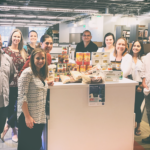 Ware Malcomb Volunteers Dive into Summer of Impact