NEED HELP? to find resources.
April 7, 2016
It's that time of the year again –United Ways of California's annual Capitol Day in Sacramento. On April 12th, United Way of the Bay Area will join United Ways from across the state to convene in the State Capitol and advocate for public policies that put California's working families on a path to economic success. Our Bay Area delegation including staff and volunteer advocates from our Women United and Emerging Leaders affinity groups will meet with 20 legislative offices representing our service area.
Capitol Day provides an opportunity for United Way volunteers to meet one-on-one with legislators and have their voices heard on key legislation that will allow working families to thrive. This year, we're advocating for three bills that aim to do just that.
AB 1847 State EITC Notification Bill – Requires employers to provide notification to their employees of their potential eligibility for the state Earned Income Tax Credit. The bill also requires state agencies operating the CalFresh, Medi-Cal, Free and Reduced Price Lunch, and Unemployment Insurance programs to notify their clients of their potential eligibility for the credit once a year during tax time.
SB 1339 Inter-County Transfers – Current law establishes the Inter-County Transfer (ICT) process for recipients of CalWORKS, CalFresh, and Medi-Cal benefits. SB 1339 revises the process for ICTs by eliminating the requirement that clients re-certify their eligibility, allowing for a seamless transition between counties and continued provision of services.
SB 10 Health4All – Expands state-only Medi-Cal coverage to all California residents aged 19 and up, regardless of immigration status. This bill is a continuation of last year's victory, which extended state-only Medi-Cal to all children up to age 18, regardless of immigration status. This will ensure all California's residents can access the care they need, when they need it.
This year's policy priorities build on our advocacy successes from last year, particularly the passage of California's first state Earned Income Tax Credit. With $380 million appropriated for the first year and hopefully more in future years, AB 1847 will provide a valuable outreach tool for informing working families of the credit and how to claim it.
Similarly, SB 10 picks up where last year's Health4All advocacy left off, which brought Medi-Cal coverage to 170,000 undocumented children, previously excluded from the program simply due to their immigration status. If passed, SB 10 will allow parents of these children to enroll in Medi-Cal, making their entire family and all of California's families healthier.
While we're confident that this year's Capitol Day will be a success, we still have a lot of work to do and we're going to need your help to get it done. To get involved with this effort, call or email your state legislators and ask them to support each of these bills. The more constituent voices they hear, the more likely they'll be to make these bills a priority and vote in their favor. Look up your state legislators and ask them to vote "Aye" on AB 1847, SB 1339, and SB 10.
Related Posts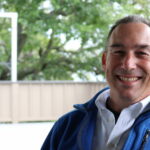 Making Lemonade Out of Lemons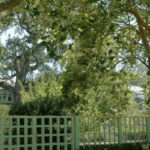 IN THE NEWS: New York Times August 26, 2022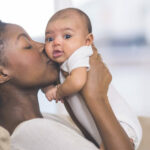 Top 7 Things You Need to Know About the 2020 Census