YOU'RE INVITED TO A VIRTUAL LAUNCH EVENT OF SPARKPOINT CITY COLLEGE OF SAN FRANCISCO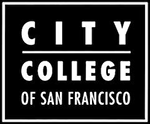 About this Event

Please join us for a virtual LAUNCH of SparkPoint at City College of San Francisco. Meet with our community and local leaders and partners, students, faculty, staff, and college leadership. This event will feature remarks from City College of San Francisco staff and students, partners, United Way Bay Area, and will highlight a virtual ribbon-cutting celebration. Come learn what our SparkPoint Center is all about and how it will provide a holistic approach to supporting students and families in their pursuit of academic, career and financial success. This event is free to students, faculty, staff, and other community members.

What's SparkPoint?

SparkPoint is the cornerstone of United Way Bay Area's poverty-fighting efforts. Based on the Annie E. Casey Foundation's Center for Working Families, SparkPoint Centers were developed to work with low-income individuals and families long-term, looking at all aspects of their financial health, with the goal of achieving financial prosperity. Although each center looks different, all are a collaborative of multiple nonprofit and government entities that work together in a single location to seamlessly provide integrated services to assist families in increasing their income, building their credit, and accumulating their assets.

Centers provide a variety of free resources such as one-on-one financial and career coaching, tax preparation, and credit counseling. Financial coaches focus on working with clients to recognize behavioral outcomes, set goals, brainstorm strategies, and set realistic action plans. They value strengths, build motivation, and provide monitoring and accountability.