BENEFITS OF DONATING STOCK
If you have appreciated stocks, transferring them directly to United Way Bay Area is a powerful way to make a greater impact on our community. If you choose to donate stock directly to a United Way, you can avoid paying the capital gains tax. In addition, you are still eligible to deduct the full fair-market value of the asset you donated from your income taxes, up to the overall amount allowed by the IRS.
The volatility in 2020 of the Dow Jones industrial average, including its broad base recovery, presents investors with a unique opportunity to make a transformational gift to United Way Bay Area. Some investors in the Bay Area may find themselves with portfolio concentrated in a low-cost-basis stock – possibly acquired as retirement compensation, in a merger, or through entrepreneurial success. This may be especially true for those with significant holdings in the tech sector, which drove much of the recovery.
Three Easy Steps to Give Stock (PDF)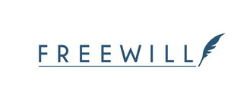 FAQS
Q: What are the tax benefits of donating appreciated assets?
A: By donating stock rather than selling it, you will avoid paying a capital gains tax. Capital gains tax is a tax on the profit made from the sale of a non-inventory asset like stock. These can be as high as a federal tax rate of 20% for long-term holdings (or stocks being held for more than one year), and for some states (like California, which has a 13% tax rate) an additional tax rate on top of the federal rate. If you donate a long-term holding and itemize deductions, you can also take a charitable deduction for the entire donation.
Q: Can I have an example of how donating stocks to United Way can save me money?
A: When you donate stocks, you are essentially saving 30% on taxes by excluding gains from your returns. Let's say you want to give a gift of $1,000 to our organization this year. If you want to sell the stock before donating it, you would have to sell about $1,400, and pay the $400 in taxes on the sale of the stock before donating the remaining $1,000. But if you transfer the stock directly to our organization, you only need to transfer the $1,000 worth of stocks, and you won't have to pay the tax.
Q: The stock market is trending upwards, but it's been a tumultuous year. Is it still a good time to donate stocks?
A: Yes, and now might be the best time to donate stocks. The stock market has been trending upwards, reaching highs in 2021. But the market is volatile, and trends can change at any moment. Donating stocks today ensures you can take advantage of these highs, and give the powerful gift you intend.
Q: I'm convinced that donating stock is a great way to give, but I don't want to lose my holdings.
A: After donating stock, you are eligible to buy the same stock again within the day. This allows you to make a powerful, tax-savvy gift while maintaining your portfolio, no matter the market.
Q: For my gift to be eligible for my 2021 tax return, when should I give?
A: We recommend following the market to ensure that you can give the best gift based on the assets you hold. However, for your gift to be eligible for the 2021 tax year, please transfer your stocks by December 31, 2021.
For more information on planned giving please contact Channa Sweet