CREATING YOUR LEGACY IS EASIER THAN EVER
Everyone needs a legal will, but fewer than 30% of people have one because it can seem scary, complicated, or expensive. Our process through FreeWill, takes 25 minutes or less and is legally valid in all 50 states.
One of the most powerful ways to advance the common good in the Bay Area is to include United Way Bay Area in your will. Many people like to include a gift to United Way Bay Area and other causes they care about as a way to magnify their own impact. (These gifts are a huge help TODAY, as we plan an ambitious future.)
Learn more about Charitable bequest from your will
Start your legal will today to create a lasting legacy in the community. It's 100% free to you, and you can change or update it at any time, at no cost.
Secure your legacy with United Way Bay Area and write your will today.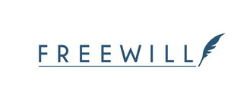 For more information on planned giving please contact Channa Sweet