6 California Bills to Keep an Eye On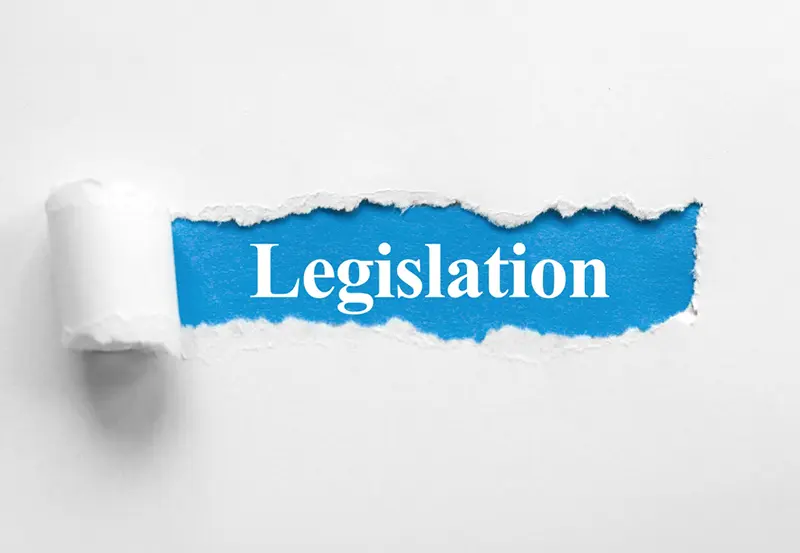 *State Legislative Update*
This year, United Way Bay Area is continuing to track state legislation that would increase the overall well-being of our neighbors by increasing the efficiency of our poverty-fighting programs in the Bay Area and paving the way toward a more equitable region. At this point in the legislative session, some bills are still making their way through committee hearings and various votes, while others have been unsuccessful for the time being.
Here's the breakdown of the bills we have been working on this year:
In-Progress This Cycle
*SB 318 (211 information and referral network) –
Summary: Creates a $20 million grant program to support the core activities of 211 agencies, including contact handling and improving the statewide ability to manage resource and user data to support information sharing and delivery to: health systems, government agencies, and other vital partners, as well as shared capacity for analytics and systems.
In the first 6 months of the year, UWBA's 211 has taken over 20,000 calls for the 6 Bay Area counties we serve; enhancing 211's efficiency is crucial to our ability to serve the community.
Status: This bill has passed through the Senate, and while we see this as a win, we know there will be more work to be done in the next legislative session – stay tuned!
AB 590 (State-funded assistance grants and contracts: advance payments) –
Summary: Improves and expands the state's existing advance payment practices for state grants and nonprofit contracts. It would authorize an administering state agency to advance payment to a recipient entity, typically a nonprofit organization and would require the administering state agency to prioritize projects serving disadvantaged, low-income, and under-resourced communities.
Why It Matters: This bill would help organizations, like UWBA and our partners, spend less time waiting for funds to come in before serving the community's immediate needs.
Status: This bill currently in the Senate Appropriations Committee, so we are advocating for the Committee to pass it before the end of session next month.
Stalled Until Next Year
AB 1498 (Personal Income Tax: Earned Income Tax Credit) –
Summary: This bill would increase the minimum California Earned Income Tax Credit (CalEITC) amount to at least $300, providing tax filers with and without dependents a more significant benefit.
Why It Matters: This increased benefit would also make outreach and tax return filing more straightforward and is critical to getting money back into the hands of those who need it most.
Status: Though it was held in Assembly Appropriations this session, we are optimistic that this bill will be back in action next session.
AB 1128 (Personal Income Tax Law: young child tax credit: qualifying child) –
Summary: This bill would expand the Young Child Tax Credit (YCTC) eligibility to all CalEITC-eligible families, and would include children ages 6-18, children ages 19-23 who are students, and children of any age with permanent and total disabilities.
Why It Matters: Increasing eligibility for the Young Child Tax Credit would help break the cycle of poverty by returning much-needed money to the pockets of many low-income Californians and is one key component of the work we do with Free Tax Help.
Status: Unfortunately, this bill was stalled in Assembly Appropriations, but we are advocating for its return in the next session.
SB 352 (California Workforce Development Board: minimum wage and housing) –
Summary: This bill would require three California entities (Workforce Development Board, the Secretary of Labor and Workforce Development, and the Director of the Department of Housing and Community Development) to create a living wage formula by examining costs of living by county.
Why It Matters: We know 40% of households statewide are housing-burdened, spending more than 30% of their income on housing, yet the current federal determination for the "poverty line" does not calculate for varying costs like housing, childcare, or transportation. These numbers vary from county to county, so a living wage formula would be a reliable and transparent tool to help inform these state agencies.
Status: This bill was popular but was held in Senate Appropriations this year. We are excited to continue working on this next year.
As you can see, we have prioritized bills that will directly serve our communities, improve our functions as an organization, and lay the groundwork for the future we know is possible for the Bay Area. If you have any questions about our policy priorities, please contact Monica Strauch, and to remain up to date on our ongoing policy initiatives, sign up for our UWBA Policy Newsletter.
Read about each bill in detail at California Legislative Information website.
* Our policy initiatives are part of our comprehensive effort to end the cycle of poverty across our region and represent our commitment to improving opportunities for all community members. When you support UWBA, you're helping to maintain an equitable Bay Area where everyone has the opportunity to thrive.