NEED HELP? to find resources.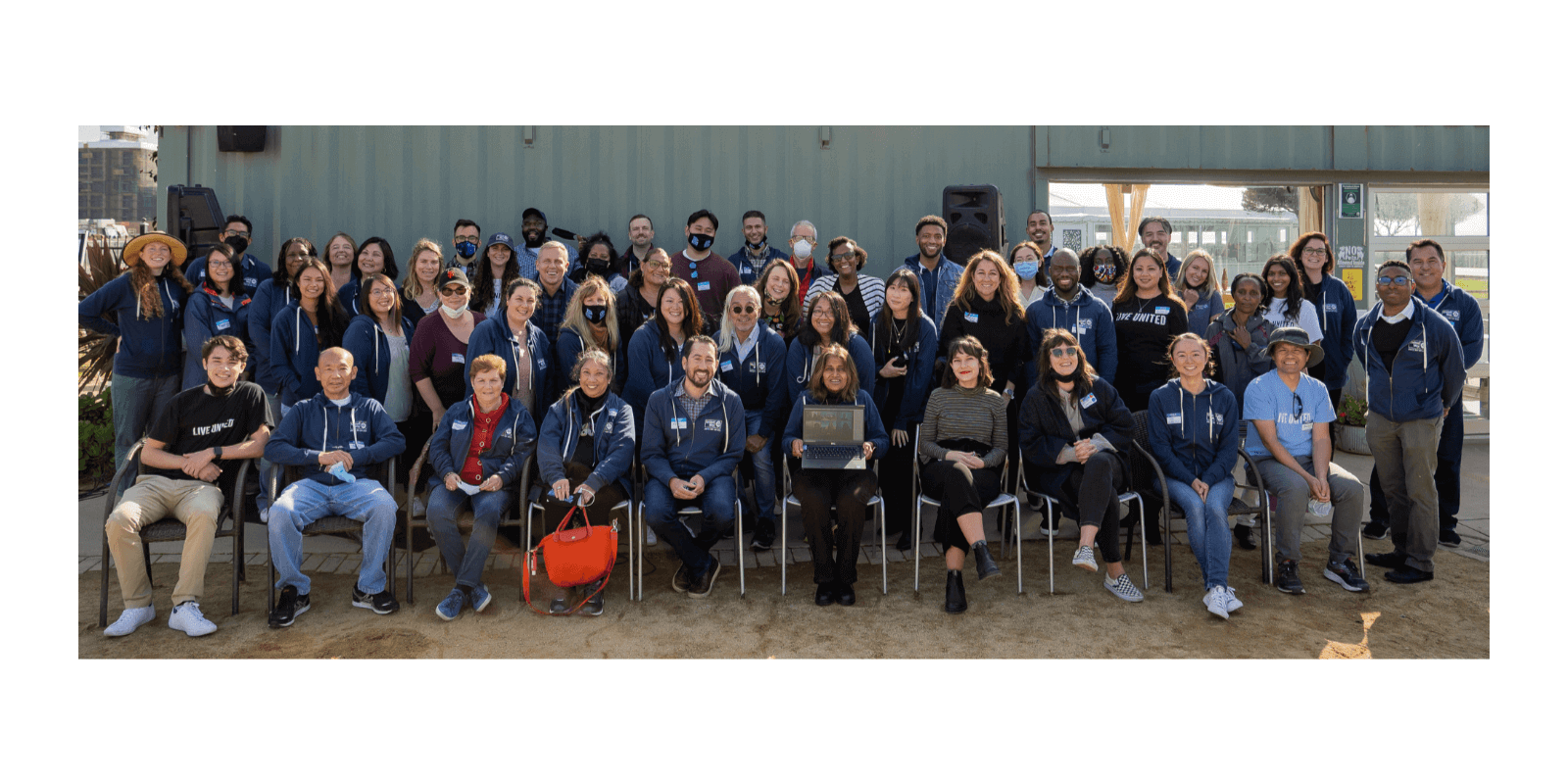 UNITED WAY BAY AREA STAFF
WORKING TO BREAK THE CYCLE OF POVERTY
United Way Bay Area staff members are committed to helping Bay Area residents connect to the careers they want, giving more people the chance to stay in their homes and thrive financially. Get to know the team behind our work.
CAROLINA MARTIN
VICE PRESIDENT, DEVELOPMENT
CHRISTOPHER BERINI
CHIEF ADVANCEMENT OFFICER
ENA YASUHARA LI
VICE PRESIDENT, IMPACT STRATEGIES
JOSE RAMOS
VICE PRESIDENT, MARKETING
KELLY BATSON
CHIEF COMMUNITY IMPACT OFFICER
KEVIN ZWICK
CHIEF EXECUTIVE OFFICER
LAURA ESCOBAR
VICE PRESIDENT, SAFETY NET SERVICES
NICOLE HARDEN
VICE PRESIDENT, ECONOMIC SUCCESS
ROBERT BENAVIDEZ
CHIEF FINANCIAL & OPERATING OFFICER
SARA BRISSENDEN-SMITH
VICE PRESIDENT, EQUITY AND STRATEGY
AMANDA HUFF
Development Officer, Individual Giving
CECILIA GARCIA SALDANA
Senior Manager, Finance & Grants
CHANNA SWEET
Senior Director, Individual Giving
CRISTIAN AVILA
Program Analyst
CHERYL THOMAS
Senior Director, Human Resources
DANIEL MATTISON
Corporate Engagement Manager
EMILY CHAN
Program Specialist, Community Impact
EVA MALONE
Accounting Specialist
FAUSTA NGENDANIMANA
Accounts Payable Specialist
FLANNERY MAYS
Corporate Engagement Manager
GEZCHE GRAVES
Senior Program Manager, Earn It! Keep It! Save It!
GRACE CHEN
Senior Manager, Brand and Integrated Marketing
JACQUI CHAN
Director, Data and Evaluation
JASON MENDEZ
Editorial Content Specialist
JENNIFER KOPPIN
Senior Manager, Digital Marketing
KEEGAN VERBURG
Development Officer, Stewardship & Ops
KEVIN JENKINS
Director, Housing Justice Initiatives
KHAMMANY MATHAVONGSY
Partnership Manager
LAILA E. DREIDAME
Senior Director, Institutional Partnerships
LILEEN SHANNON
Director, SparkPoint
LUONG TANG
Facilities Manager
MANDY LEW
Program Specialist
MATT BENFORD
Senior Director, Controller
NORMAN CHENG
Senior Data Manager
PAOLO BANZON
Program Coordinator, Economic Success
RAY LI
Administrative Assistant, Community Impact
RITA GUPTA
Director, Corporate Partnerships
ROBERT G. CRUZ
Director, Marketing Partnership & Initiatives
ROSA SHIELDS
Labor Liaison - San Mateo
SAMANTHA ARUIZA
Advancement Coordinator
SARAHVON BUENAVISTA
Director, IT Operations
SAVANNAH PORTILLO HEAP
Program Specialist, Earn It! Keep It! Save It!
SOPHIA SELASSIE
Program Specialist, Earn It! Keep It! Save It!
STANI PEYCHEVA
Senior Director, Corporate Engagement
SYLVIA CRATER
Executive Assistant
TASHON THOMAS
Director, Public Policy
TINGTING LAN
Staff Accountant
THERESA WILSON
Senior Director, Community Engagement
TOM RYAN
Labor Liaison - San Francisco
TOMÁS CARRADERO
Social Media and Content Specialist
TRACI YOUNG
Labor Liaison - Contra Costa
VALINA CUTLER
Applications Specialist
WINNIE HESLIN
Senior. Director of Organizational Design and Development