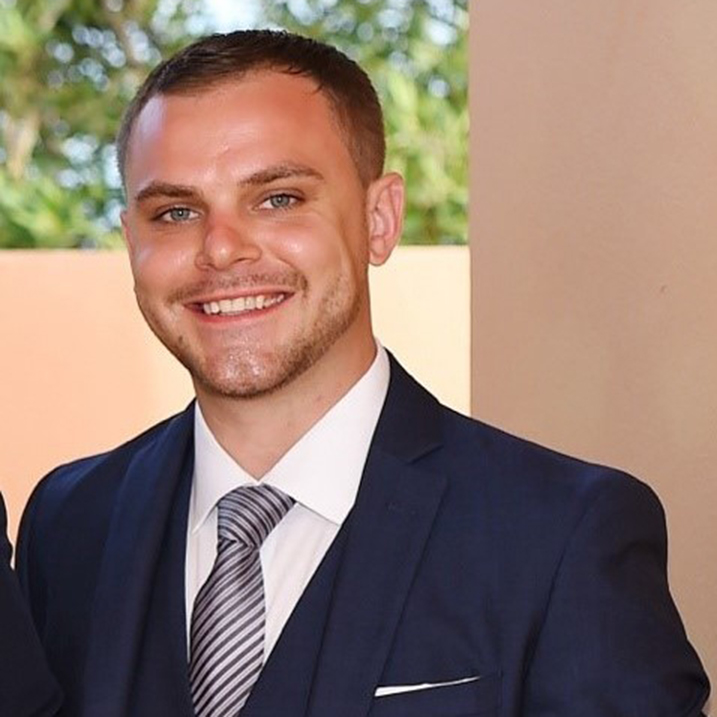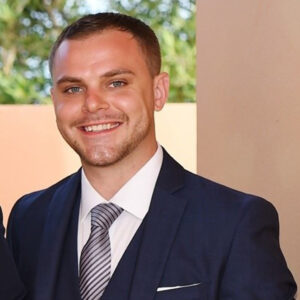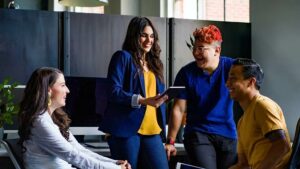 United Way Bay Area's networking group, Emerging Leaders, has been a group where like-minded professionals grow their leadership skills and make a commitment to giving back to their community. Emerging Leaders been around for many years but has truly remerged considering the COVID-19 pandemic. In the past year alone, the group has raised money towards book collections for children and has ensured families in the Bay Area received holiday gifts, to name of few of their initiatives. This group of philanthropic young professionals aged 40 and under host happy hours, networking events, and volunteer opportunities, all for a cause. On top of all that, members give an annual $250 donation that goes directly back to initiatives they support.
Amanda Huff, a staff member who works closely with the group, states, "It's been amazing to watch a core group of members volunteer their time to empower and educate youth as well as build a lasting network where members can grow personally and professionally from one another."
One outstanding member and leader, Josh Gilbert, highlights his experience with Emerging Leaders.  
Why did you join the Emerging Leader's group?
Being an Emerging Leader provides you with a platform to build a community, a cause and to interact with passion, with purpose I am an Emerging Leader because I enjoy building and I value interaction.   
What do you get the most out of participating in Emerging Leaders? 
I enjoy being part of a team and leading a project that is designed to better our community. By building a better and stronger community, members of that community take care of others who depend on their support. This in turn creates a society based on trust, inclusion, and generosity.   
What UWBA (United Way Bay Area) program are you most passionate about?
I am most passionate about UWBA's youth mentorship programs. It is important that I pass on the information, experience, and skills that I have learned as a young professional to our future leaders so that they have the most relevant knowledge and opportunities to ensure that they can thrive as adults.
What is one goal or one area of improvement or outreach that you want to see happen in the future?
A goal of mine is to develop a program that addresses the various aspects of financial stability, particularly with youth. A hands-on approach to setting up their basic financial infrastructure including checking/savings accounts, access to capital/credit, income assessment and financial planning – all during the critical phase of their pre-employment journey. Also, I want to make sure individuals and families can thrive in their daily lives, reach their goals, and recover from a crisis quickly.
Emerging Leaders has big plans for the remaining half of 2021 and 2022. The group is always looking for new members and individuals to connect with who share their same philanthropic values.
Interested in joining Emerging Leaders? Fill out our interest form and we'll reach out with more information!