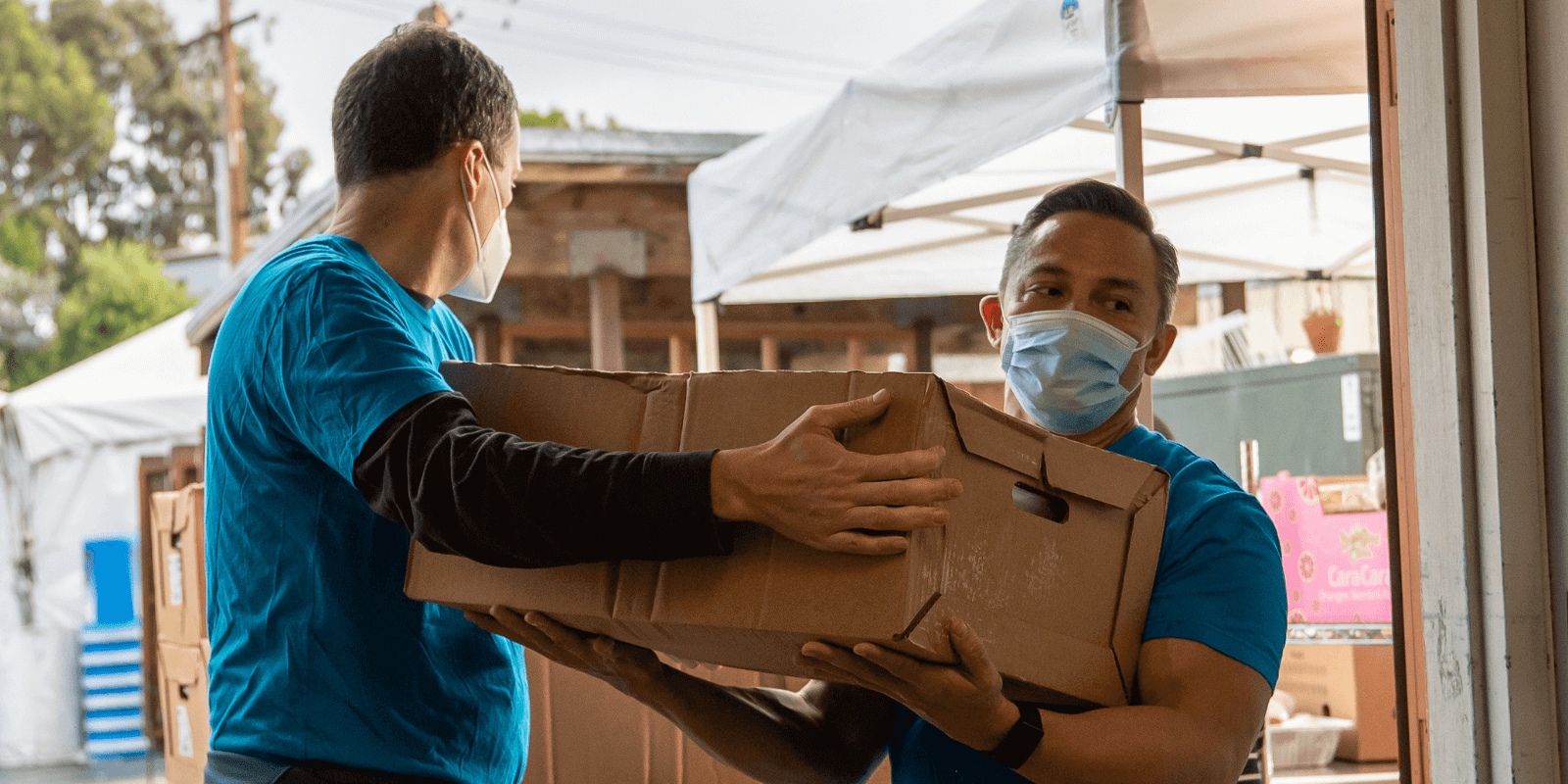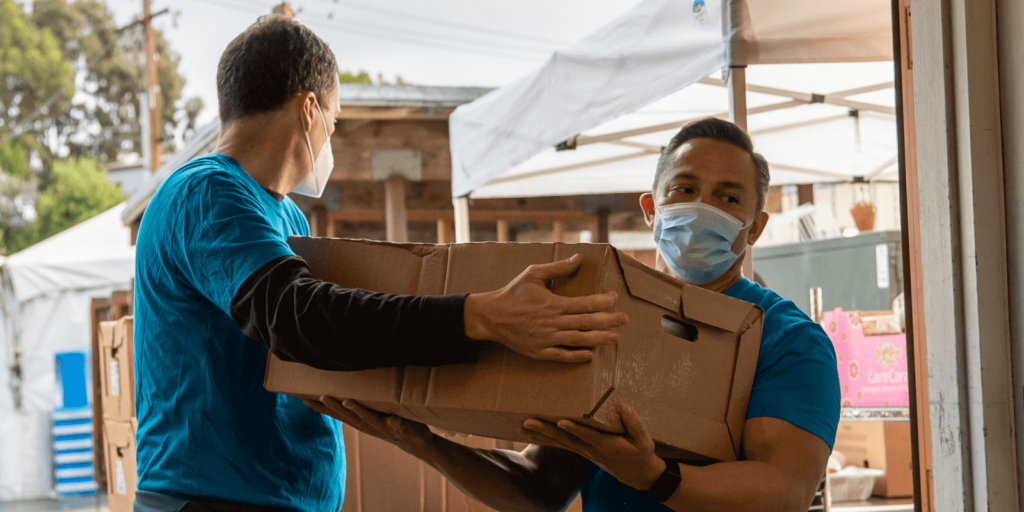 33 Years of Basic Needs and Emergency Relief
By Laura Escobar

June 1st marked my 33rd year of working with United Way Bay Area (UWBA). It is also UWBA's Centennial year, which means, I have been part of the agency's mission for almost a third of our existence. That mission has included safety net services and the provision of food, shelter, and eviction prevention services for decades.
Originally hired as Homelessness Prevention Specialist working at the Helpline, (which would eventually become what we now know as 211), my charge was to provide detailed information and referral to callers requesting food, shelter, utility, and housing assistance. At that time, in the late 1980s, philanthropy sought to address this emerging homelessness crisis, especially the spike in families with children becoming unhoused. We thought if households could access basic needs services, like food pantries and financial assistance to prevent eviction, fewer people would end up unsheltered and an episode of homelessness could be prevented.
After 4 years of answering calls on the Helpline, I shifted to overseeing the Emergency Food and Shelter Program (EFSP) – a federally funded program for services like rental assistance, emergency homeless shelters, hot meals, and food pantries. UWBA has administered the EFSP program in the Bay Area for the past 39 years, allocating over $85 million dollars to local nonprofit agencies during that time.
Beginning in 1983, with an allocation from the "Job Stimulus Bill," $565,000 was allocated to agencies in San Francisco and Contra Costa Counties. With the most recent round of funding, supplemented by funds from the American Rescue Plan Act of 2021 (H.R. 1319), UWBA will have allocated over $10.6 million to over 100 agencies in the 8 Bay Area counties that we serve. This infusion of ARPA funding will provide more than 4 million meals, 384,000 nights of emergency shelter bed nights, and rent or utility assistance to approximately 400 households.
EFSP funding remains critical to the infrastructure of basic needs services. During the pandemic, agencies had to pivot how services were administered to meet the increased need while accommodating shelter-in-place orders. Those changes included: shifting from a mostly in-person system to low-contact or remote access; food pantries becoming drive-thru operations; hot meal communal dining rooms a "to-go" format requiring extra supplies and packaging. Additionally, rental assistance was distributed to out-of-work families to prevent them from losing their homes, and emergency shelters required more PPE and cleaning services, plus round-the-clock food.
Why have I stayed at United Way Bay Area for 33 years? Because I continue to find joy in serving my community and partnering with heroes in the Bay Area – those safety net agencies with staff that wake up every day to serve people experiencing homelessness, offering nourishment and a safe, dry place to sleep. This work is needed; for families who have lost jobs, are facing a medical or other life crisis, or need help to pay their bills, it is essential.
Learn more about  Laura's work in our Emergency Food and Shelter Program (EFSP)