Celebrating Community Impact Through Collaboration

At United Way Bay Area (UWBA), we are committed to addressing the evolving needs of the Bay Area community. In January, we continued our Regional Town Hall series, meeting the regions we serve where they are at, hosting events in the East Bay, North Bay, and the Peninsula, and culminating in a final virtual event. These events proved to be prime opportunities to explore our evolution, as well as hear directly from the community about the issue, and solutions, that matter most to them – all with a focus on embodying the diversity, equity, and inclusion (DEI) principles that are the backbone of our strategic plan. We also highlighted the pressing needs in the region and spoke about our impactful programs aimed at alleviating poverty, supporting housing justice, and empowering individuals and families.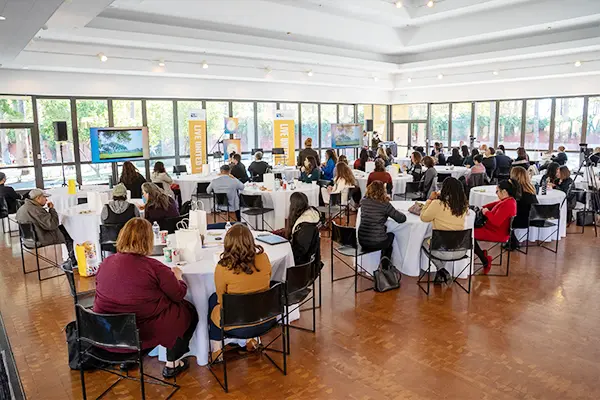 Here are some of the highlights:
Sharing our Strategic Plan
Recognizing the need to combat racism, bias, and discrimination, UWBA embarked on a journey of self-improvement. We worked closely with experts and advisors to identify areas for growth and set the foundation for a strategic plan that integrates DEI principles. The plan encompasses five pillars: Community Impact, Regional Impact, Financial Growth and Sustainability, Operations and Culture, and Diversity Equity and Inclusion. By weaving DEI commitments throughout our plan, UWBA aims to make a significant impact on the lives of individuals and families in the Bay Area.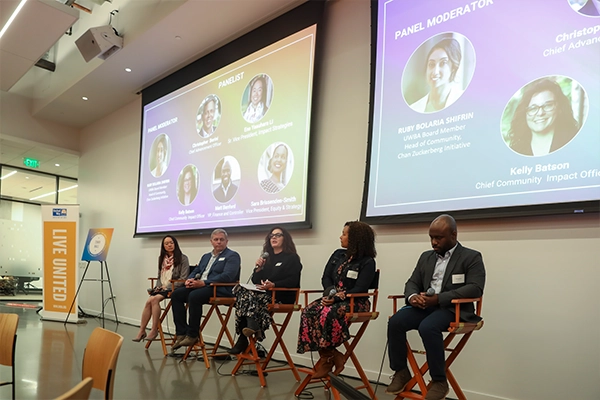 Addressing Critical Needs
The Bay Area faces numerous challenges, including housing affordability, food insecurity, income inequality, and homelessness. Highlighting these issues meant shedding light on the realities faced by many in the community. For instance, nearly 25% of households in the Bay Area, comprising 543,392 households, struggle to meet basic needs. Food insecurity affects 619,930 individuals, including 138,990 children, with higher rates in certain counties.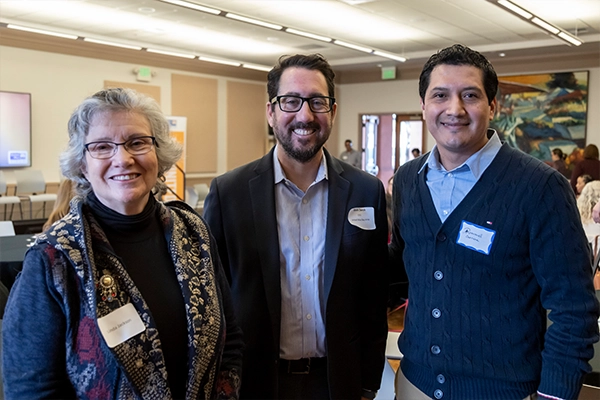 Impactful Programs
To tackle these pressing needs, we developed innovative poverty-fighting programs that address various aspects of individuals' lives. These programs focus on meeting basic needs, building financial stability, creating employment opportunities, and supporting housing justice. One such initiative is SparkPoint, which offers free services to families, including financial coaching, credit building, and debt reduction. By addressing non-academic worries, SparkPoint has helped improve the persistence rates of college students in the Bay Area.
Furthermore, our 211 helpline is providing immediate assistance connecting residents to needed local social services. The Free Tax Help program offers free tax preparation to qualified individuals, resulting in substantial tax refunds that not only stimulate the local economy but put much-needed finances directly in the hands of those that need it most.
Commitment to the Community
Our dedication to serving the community is evident through our collaboration with partner organizations, corporate partners, government officials, donors, and volunteers. In the face of rising costs for basic needs and housing, we have mobilized networks to meet the community's greatest needs. Through these efforts, in the past fiscal year, we have served over 649,000 individuals across eight counties, provided assistance to thousands of households, filed millions of dollars in tax returns, and distributed grants to address housing justice.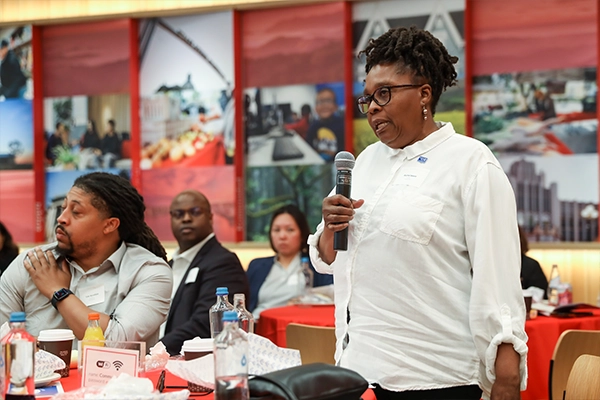 Going Forward
UWBA's Regional Town Hall series reflects our commitment to embodying DEI principles and making a lasting impact on the lives of individuals and families in the Bay Area. By putting the community at the heart of our initiatives to address critical needs, we are working towards a more equitable and resilient community. By mobilizing our region and data-driven strategic efforts, we continue to empower individuals, combat poverty, and advocate for systemic changes to improve housing justice in the region.
When you support UWBA, you become part of the extraordinary things we can accomplish. Please consider joining us in our mission by donating today.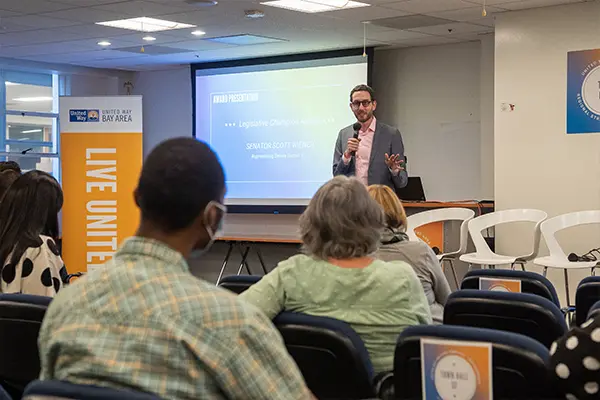 UWBA Regional Town Halls, A Recap
Discover how we collaboratively address community needs, bringing together individuals, local organizations, and businesses to create lasting impact and drive positive change in the Bay Area.