COVID-19 Community Relief: Our Impact
October 20, 2020
At the beginning of the pandemic, United Way Bay Area launched our COVID-19 Community Relief Fund to support the short- and long-term response and recovery efforts of nonprofit organizations throughout the Bay Area. We focused our response on four key areas:
Direct assistance to families for basic needs
Building infrastructure (technology and PPE) to help community partners meet the increased needs of Bay Area residents safely and remotely
Supporting workers in accessing unemployment benefits, alternative employment, or other public benefits
Providing reliable resources and information to the public about the health crisis through our 211 Bay Area call/text service
Since March, we've raised $6.3 million and distributed $5.65 million to over 130 Bay Area organizations. As relief and response efforts continue, our fund has impacted the lives of thousands of our most vulnerable neighbors. Here is a snapshot of the impact we've made together alongside our community partners and through generous donations:
Rental assistance provided to 2,077 individuals
Cash assistance provided to 11,852 households (or 15,202 individuals) for groceries, gas, or other bills
Motel vouchers for those experiencing homelessness and domestic violence survivors – 81 households (or 201 individuals) for a total of 841 nights
Groceries, pick-up or delivered meals provided for 238,912 households (or 1,009,336 individuals); over 29 million meals provided
Childcare, public benefit application assistance, legal services, or showers/mobile hygiene provided to people experiencing homelessness for 3,041 households
We are in this together and will continue our relief efforts as we plan for collective recovery work to rebuild a stronger, more vibrant, and healthier Bay Area for all. Contribute to our COVID-19 relief efforts here.
Related Posts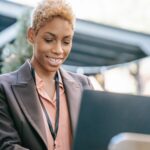 On Track Career Expo Engages Youth Virtually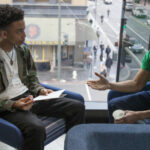 Youth Career Expo Helps Bridge the Opportunity Gap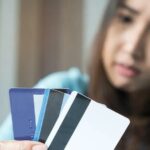 PAYING RENT IS STILL A CHALLENGE PART 3 OF A 3-PART SERIES