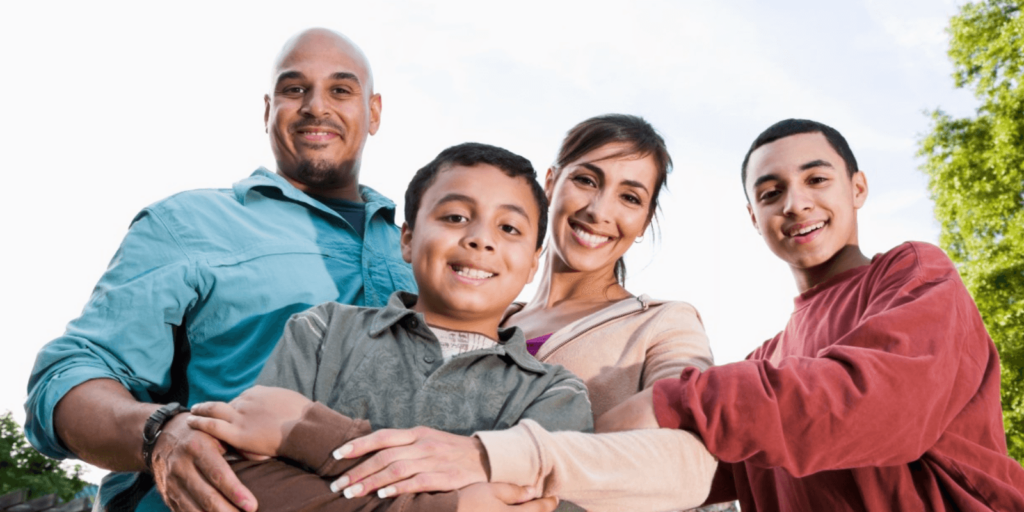 By Kevin Zwick
CEO, United Way Bay Area
4 minute read
Like many nonprofit organizations, United Way Bay Area begins a new fiscal year each summer in July. This year, that transition falls right in the middle of a year dedicated to marking our first 100 years of service and launching into our next century of impact.
Helping to guide us into and through this pivotal period is our newly expanded group of volunteer leaders. In June, six new members joined our Board of Directors and 14 joined our Advisory Council, following months of intentionally open and inclusive recruitment, consideration, and mutual learning. They are joining an outstanding group of existing volunteer leaders, many of whom have been serving with United Way Bay Area for years if not decades.
Carefully cultivated from all sectors of our community, this distinguished group of leaders invests their time, passion, and resources toward building an equitable Bay Area where everyone has the opportunities and resources needed to thrive. Together, we are significantly increasing the diversity of perspectives and experiences that will inform our work as we begin implementing a new strategic plan at the outset of this new era of impact. And we're not done yet. In the years ahead, we will continue to increase strategic regional representation within our volunteer leadership structure, prioritizing equitable representation among Black, Indigenous, Latinx, Asian, and other communities who have been most historically, persistently, and racially marginalized in the Bay Area.
At the beginning of 2022, we unveiled this new plan – DISMANTLING POVERTY. REBUILDING FOR EQUITY. In it, we recommit ourselves to addressing the persistent inequities and emerging challenges which continue to trap too many of our neighbors in a cycle of poverty, impacting everyone throughout this region. We also added a sharper focus on some of the most important aspects of fighting poverty, including anti-racism, diversity, equity, and inclusion (PDF) and pushing for housing justice. Now, following an initial implementation phase, and informed by the perspectives of our newly expanded volunteer leadership bodies, we are beginning to bring this bold plan to life.
With plans to serve 1,000,000 people by 2025, United Way Bay Area will focus our impact during this first year of our strategic plan on serving 300,000 through our various initiatives and programs such as 2-1-1, Free Tax Help, SparkPoint, Housing Justice, Youth Workforce, and more. We will gather with hundreds of nonprofit partners, donors, funders, corporate partners, policy makers, and community members. We will support their impact and share insights with each other to work more effectively within the nonprofit sector and to powerfully partner across sectors. We will develop more equity-centered program design methodologies to better serve BIPOC communities and other marginalized communities.
Regionally, we will convene policy leaders to share and help scale promising local and state legislative policy solutions in priority areas where people of color are disproportionately impacted. And we will re-engage with communities throughout the Bay Area, ensuring we are laying the groundwork to have an equitable presence across the region.
To support this plan, we will bolster our financial stability and drive growth as we work toward harnessing $30M in contributions annually by 2025. That means we must increase funds raised by 20% each year for the next three years, placing our target for this fiscal year at over $20M. We will do this by broadening and deepening our existing relationships, while also putting an intentional focus on attracting new and diverse sources of support, which we intend to double. This will also require building a more informed understanding across the region of how United Way Bay Area leverages funding strategically to maximize impact.
Our work must be done on a foundation of operational effectiveness and a strong organizational culture. Our systems must offer financial clarity, our processes must be enhanced and simplified, and we must provide accurate and timely reporting both internally and to all our stakeholders. Across our organization and among our volunteer leadership, we will maintain baseline knowledge, awareness, and skills on DEI and anti-racism competencies. We will empower staff leaders to proactively and inclusively invest in their teams to achieve racial equity in professional advancement and to prioritize equitable representation in hiring of staff and leadership among communities who have been most historically, persistently, and racially marginalized in the Bay Area.
To do all of this, we need all of you. We are a regional organization that is most effective working alongside our partners. We welcome invitations to work with organizations that share our vision of an equitable Bay Area where all people have the opportunities and resources needed to thrive. We want you to hold us accountable to this plan and let us know how we are doing as we strive to achieve it. Help us advocate for the policy changes needed to dismantle the root causes of poverty. And if you resonate with our vision and the goals we have outlined to achieve it, please consider making an investment in disrupting poverty and building a more equitable future.
Throughout this year, we will be inviting you to connect with us – at events, convenings, and gatherings of all kinds. Please stay connected with us, and come meet with us when, if, and how you are able. I look forward to working in solidarity with each of you as we band together and charge ahead into this next century of impact.