Rachel Reese on Being a UWBA Ambassador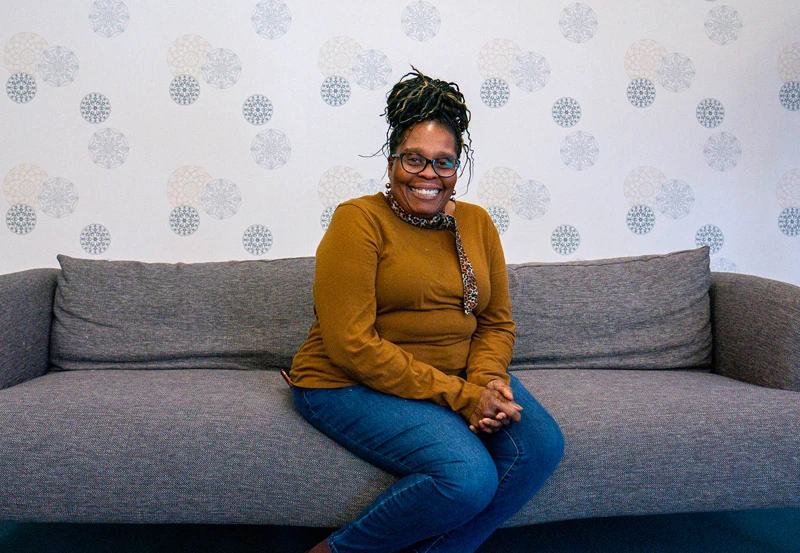 Originally from Harlem, New York, I come from humble beginnings. My parents had a 3rd-grade education – my dad worked as a coach cleaner for the Long Island Railroad, and my mom picked cotton and worked as a housekeeper. Still, they instilled in me the value of giving back, regardless of our circumstances.
So, in 2019, when I had the opportunity to join the United Way Bay Area (UWBA) SparkPoint® Ambassador program, I took it. UWBA Ambassadors are a diverse group of individuals just like you and me, driven by a shared passion for making a positive impact in the lives of others. Our core values include equity, fair wages, and a commitment to sharing feedback and using our lived experiences to shape the policies that affect all of us daily. We hail from various corners of the world, including Iran, Poland, Guatemala, Vietnam, Puerto Rico, Chicago, and of course, NYC.
Give Today
SparkPoint services helped me get back on my feet and return to Cañada College back in 2016 following a job loss. I became an ambassador because this program was there when I needed it most, and I wanted others to have the same opportunity. I continued volunteering because I cherished the chance to engage with both donors and the community on the issues that matter, like addressing poverty in the Bay Area. Today, I work as an Ambassador Coordinator, living my passion by advocating not only for myself but for others.
The Need for Ambassadors
Community voice and lived experience play a central role in developing relevant ideas and striving for positive change in the Bay Area – change that is desperately needed. We understand that we are not alone in our pursuit of building equity. By working collectively with a common goal, we can enhance outcomes and demonstrate that equitable change is possible when we collaborate effectively.
Ambassadors leverage our individual skills, personal experiences, and passions to lead, learn, and achieve. We do this to drive change and awareness in a variety of ways:
Public speaking engagements
Securing grant funding
Conducting site visits to Housing Justice Initiative grantees
Providing mentorship
Promoting financial empowerment through SparkPoint
Media interviews when critical issues arise
Work collaboratively with UWBA and its programs like 211 and Emergency Food and Shelter Programs (EFSP)
We are your resource for working together towards a common goal – improving opportunities so everyone in the Bay Area can thrive.
If you are a participant an UWBA initiative services and interested in becoming a UWBA Ambassador, we would love to hear from you! Reach out at ambassadors@uwba.org.