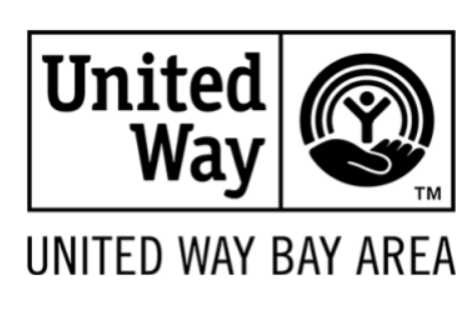 FOR IMMEDIATE RELEASE
Media Contact:
Paulina Campos
paulina@emccommunications.com
(650) 455-9928
Overturning Roe v. Wade Will Increase The Number of Children Living in Poverty
Statement from Kevin Zwick, CEO of United Way Bay Area, one of the region's most respected and effective philanthropic organizations fighting poverty
San Francisco, Calif., June 24, 2022— Reproductive justice is foundational to eradicating poverty. This includes access to safe and legal abortion for all Americans. Forcing people to continue unwanted or unsafe pregnancies will deter many from continuing their education, pursuing career advancement, and building financial stability. Today's decision is an outrageous injustice, most dramatically impacting those in states where access to safe, legal abortion care is being stripped away entirely. Further, lack of abortion access will increase child poverty and strain public resources across the country – even here in the Bay Area.
While abortion rights remain intact in California for now and those with the resources to travel here seeking reproductive justice will rightly be welcomed to receive care, today's ruling will disproportionately and significantly harm low-income households, especially women of color, and their children living in poverty – both in the Bay Area and throughout the state. The ease of abortion access in California is already largely determined by geography and socioeconomic status, due to high costs and a lack of abortion clinics in 40% of its counties. Now, without Roe, the number of people whose nearest abortion provider will be located in California will increase by nearly 3,000 percent, overwhelming California-based providers and making timely and affordable healthcare access even more difficult for low-income communities.
United Way Bay Area mobilizes our community to assist people living in poverty and to dismantle the root causes of poverty. With this ruling, the goal post has moved even further. Although the challenge is now greater than ever, we remain committed to helping families struggling to meet basic needs, including those who will be pushed deeper into poverty by today's ruling.
# # #
To speak with United Way Bay Area CEO Kevin Zwick, contact Paulina Campos at paulina@emccommunications.com or 650-455-9928.

About United Way Bay Area:
United Way Bay Area (UWBA) mobilizes the Bay Area to assist people living in poverty and to dismantle the root causes of poverty. One of the most respected and highly effective philanthropic organizations fighting poverty, UWBA supports workers and students seeking employment and better careers, helps families struggling to meet basic needs, supports our neighbors toward achieving their financial stability goals, and advocates for housing justice for all Bay Area residents. Learn more at www.uwba.org.
Note: This information has also been added on Alliance for philanthropy and social investment worldwide.