NEED HELP? to find resources.
UNUSED RENTAL RELIEF FUNDS TO SUPPORT CALIFORNIA RENTERS
March 22, 2022

CEO of United Way Bay Area, Kevin Zwick, applauds President Biden's decision to transfer unused rental relief funds to support California renters
FOR IMMEDIATE RELEASE – Statement from Kevin Zwick, CEO of United Way Bay Area, one of the area's most respected and effective philanthropic organizations dedicated to fighting poverty, on the Treasury Department transferring rental relief funds to California:
Today is a good day for those fighting to secure housing in the Bay Area and across California. I applaud the Biden Administration's decision to reallocate unused federal rental relief funds to California and other states where we know families are struggling. But we also have to do a better job at making sure that these federal funds are reaching those who need them, quickly, in order to stop and prevent evictions.
At United Way Bay Area, we have been able to deploy rental relief funds to families, many of whom were excluded from federal and state programs, which required us to be more flexible, responsive, and act quicker when providing support directly to families. Last year, we distributed more than $3 million in rental relief funds helping more than 1,300 households.
With one-third (33%) of Bay Area renters indicating they are likely to face eviction, according to the latest Household Pulse Survey by the U.S. Census Bureau, it is vital for the federal and state governments to continue providing resources to families facing housing insecurity. Losing a roof over your head is devastating and destabilizing. When the state eviction moratorium expired, rental relief programs for vulnerable households became more important than ever.
To request an interview with United Way Bay Area CEO Kevin Zwick, contact Blake Case at (601) 832-6079 or blake@emccommunications.com
Related Posts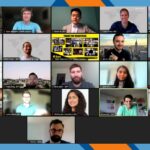 SIMON-KUCHER & PARTNERS JOINED WITH UNITED WAY FOR OUR WEEK OF SERVICE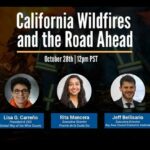 WEBINAR REPLAY: CALIFORNIA WILDFIRES AND THE ROAD AHEAD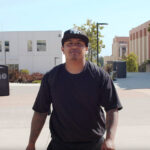 Measuring Social Impact Using Innovative Tools